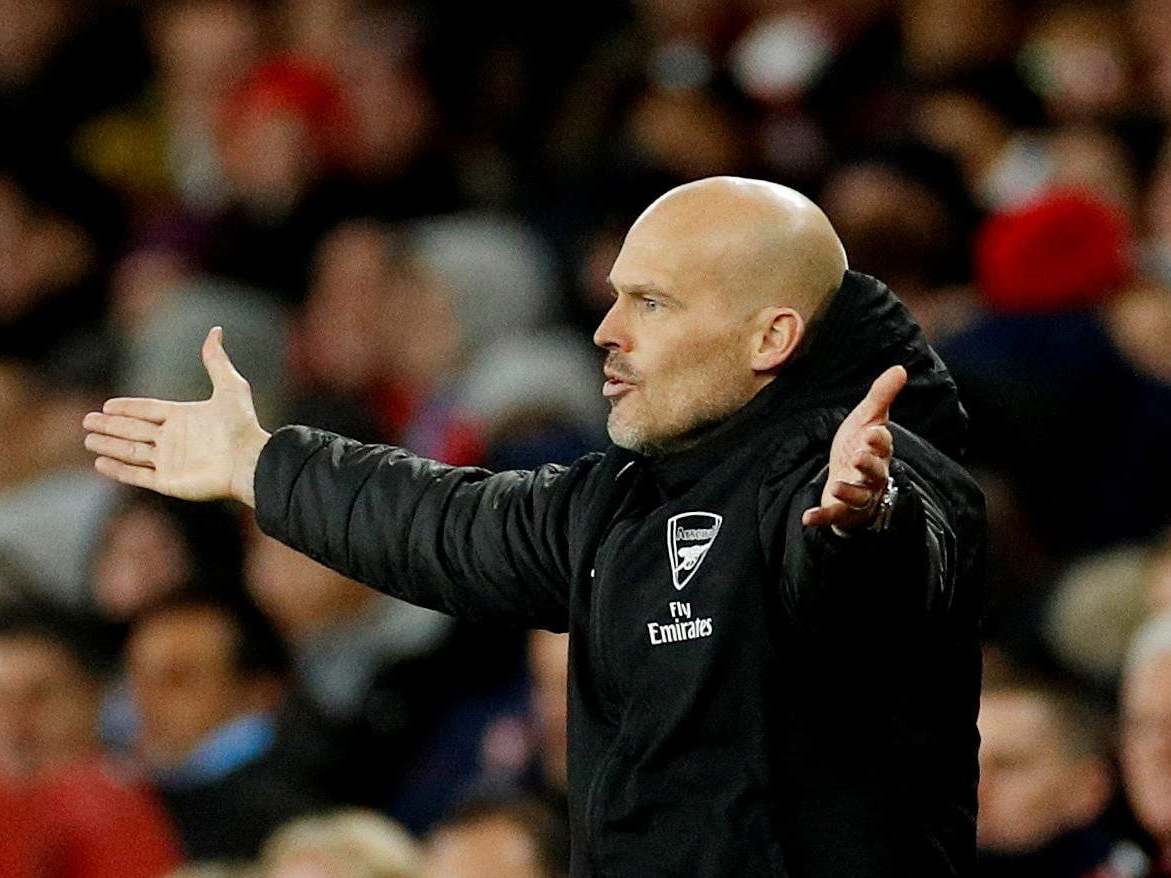 Freddie Ljungberg revealed he has implored Arsenal to resolve the managerial situation with speed as the uncertainty is hampering the squad. 
The Gunners were outclassed 3-0 by Manchester City at the Emirates on Sunday, stretching their winless run at home to six games in all competitions. 
And the caretaker boss believes a core reason for the club's struggles is the indecision over who will replace Unai Emery and when a permanent replacement will be appointed. 
Download the new Indpendent Premium app
Sharing the full story, not just the headlines
It is holding back his staff, the players and any forward planning in terms of recruitment.
"I'm very honoured to do this," the former Arsenal midfielder said post-match, before pointing out: "But Per Mertesacker is academy manager and is having to do two jobs I've told the club that it needs to be cleared up and that they need to make a decision – regardless of what that is."
Ljungberg, who has now overseen his fifth game in temporary charge, was honest in his assessment after the humbling by City. He admitted Liverpool and Pep Guardiola's side "are in a league of their own" and pointed out that Arsenal need to be more streetwise.
"We get done on transitions again," he said. "On one of the goals there are five of us against two of them and they still score. City took five yellow cards on our counters. Their fouling was tactical and they worked on that. Maybe we need to be a bit more cynical."
Arsenal conceded the third goal while down to 10 men with Sead Kolasinac being substituted off despite Bukayo Saka not being ready to replace him.
"Sead went down and Saka had a lot of clothes on cause it's cold. When you're injured, you need to stay down to get players ready. We need to be better at things like that."
Mesut Ozil, at the centre of another controversy with the club, kicked his gloves in annoyance when he was substituted on 59 minutes and Ljungberg added: "He should be frustrated. But I'm the coach and I wanted more energy. "We wanted to have possession, but sometimes you have to run, tackle and win the ball back.
"Emile [Smith Rowe] did well in Belgium and I wanted to give him a chance."