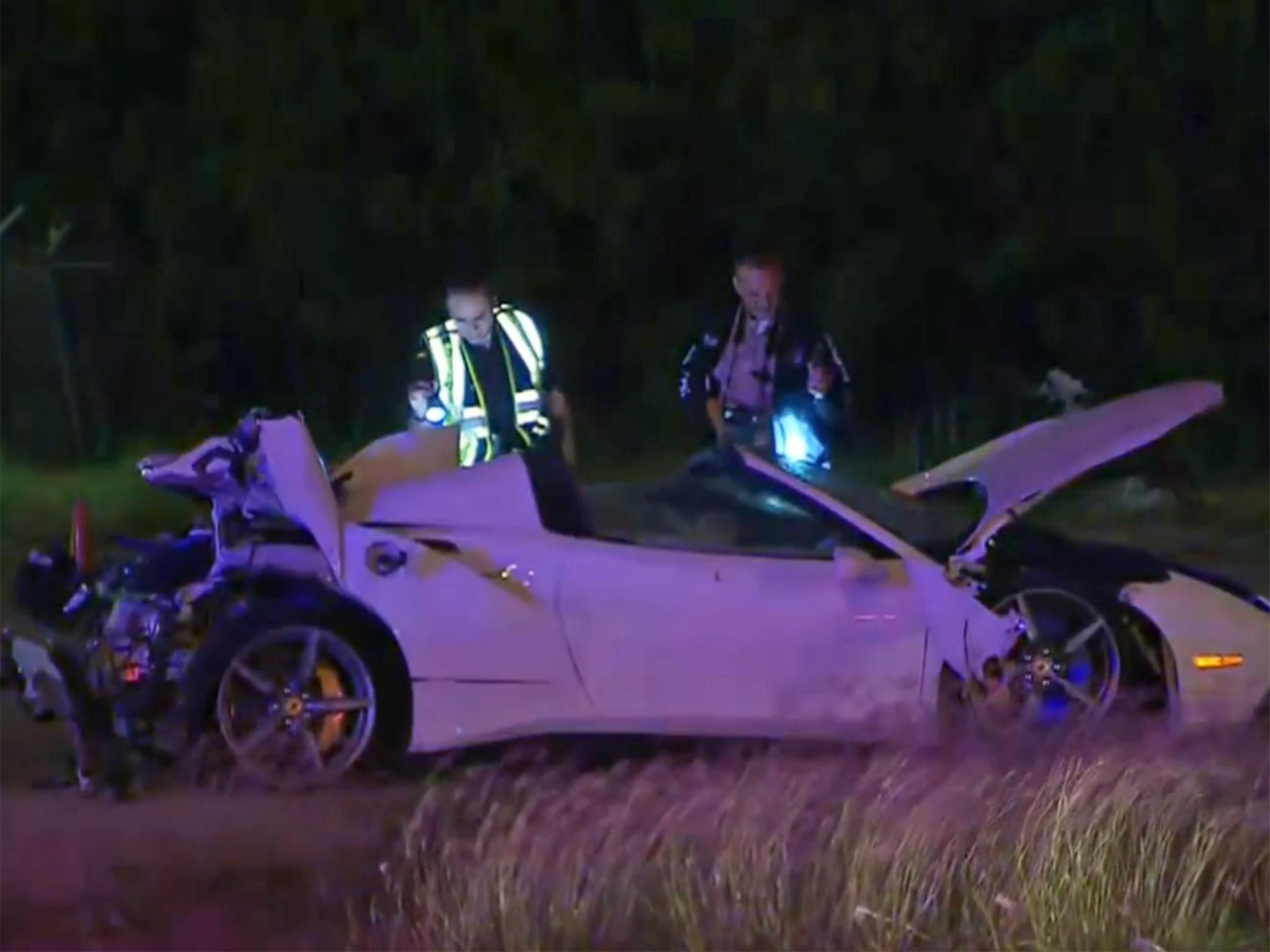 Video has emerged showing welterweight boxing champion Errol Spence Jr's white Ferrari flipping several times in Dallas.
Surveillance video obtained by a CBS News affiliate shows the car vaulting into the air before tumbling down the street at a high speed at around 3am on Thursday morning.
Another video shows two cars driving past the wreckage without stopping.
Mr Spence was ejected from the car during the crash and was found on the street, according to CBS 11. Police said he hadn't been wearing a seatbelt.
CBS 11 reports he was brought to the hospital in "serious condition" and is expected to survive. Police are investigating the cause of the crash.
He had been in a Dallas bar earlier, according to his Instagram.
Since making his debut in 2012, the 29-year-old boxer has counted 26 career wins and is ranked among the top 10 boxers worldwide.
He has won three consecutive US National Boxing Championships and competed in the 2012 Olympics in London, where he reached the quarter-final round.
Mr Spence earned his International Boxing Federation welterweight titled in 2017 and defended it after a split-decision win against two-time welterweight champion Shawn Porter at the Staples Center in Los Angeles on 28 September.
On Twitter, Mr Porter said: "My dad always tells me 'this boxing thing is a part of your life but it's not going to last forever. U still have a lot of life to live after that.' With that, I'm praying for @ErrolSpenceJr & his family because he has a lot of life to live and I pray he recovers quickly & fully."